Regular price
$364.88 USD
Regular price
Sale price
$364.88 USD
Unit price
per
Sale
Sold out
SKU:FR8690 - In Stock
ships within 1-2 business days
free shipping - UPS Ground
​​​​length: 16 ft 8 in | width: 1 ft 10 in
height: 1 ft 5 in

happiness in harvesting

Easy to assemble and once together, you have a very large gardening area to work. You can even make your Narrow Sandia longer by adding Narrow Extenders between sections. Great for growing your own produce. Proven benefits include improved fruit blush color (finish and sweetness), more even fruit maturity, improved fruit set (return flowering), increased fruit size and increased total crop yield. Be your own farmer!
​​​​
​​​​​​
​​
​​
​​
​
​​​​
​​
​​
​​
​​
​
​​
​​​​
​​
​​
​​
​
​​​​
​​​​​​
​​
​​
​​
​
​​​​
​​​
​​​​​​​​​
​​
​​
​​
​
​​​​
​​​​
​
​​
​
​​​
​​
​​
​​
​​​​​​​​​
​​
​​
​​
​
​​​​
​​​​
​​
​​
​​
​
​​​​
​​​​​​
​​
​​
​​
​
​​
​​​​
​​
​​
​​
​
​​​​
​​​​​​
​​
​​
​​
​
​​​
​​​​​​
​​
​​
​​
​
​​​​
​​​​
​​​​​​
​​
​​
​​
​
​​​​
​​
​​
​​
​​
​
​​
​​​​
​​
​​
​​
​
​​​​
​​​​​​
​​
​​
​​
​
​​​​
​​​
​​​​​​​​​
​​
​​
​​
​
​​​​
​​​​
​
​​
​
​​​
​​
​​
​​
​​​​​​​​​
​​
​​
​​
​
​​​​
​​​​
​​
​​
​​
​
​​​​
​​​​​​
​​
​​
​​
​
​​​
​​
​​​​​
​
​​​
​​​​
​​
​​
​​
​
​​​​
​​​​​​
​​
​​
​​
​
​​​​
​​​
​​​​​​​​​
​​
​​
​​
​
​​​​
​​​​
​​
​​
​​
​​
​​​​​​​​​
​​
​​
​​
​
​​​​
​​​​
​​
​​
​​
​
​​​​
​​​​​​
​​
​​
​​​
​​
​​
​​
​
​​​​
​​​​
​​​​​​
​​
​​
​​
​
​​​​
​​
​​
​​
​​
​
​​
​​​​
​​
​​
​​
​
​​​​
​​​​​​
​​
​​
​​
​
​​​​
​​​
​​​​​​​​​
​​
​​
​​
​
​​​​
​​​​
​
​​
​
​​​
​​
​​
​​
​​​​​​​​​
​​
​​
​​
​
​​​​
​​​​
​​
​​
​​
​
​​​​
​​​​​​
​​
​​
​​
​
​​
​​​​
​​
​​
​​
​
​​​​
​​​​​​
​​
​​
​​
​
​​​
​​​​​​
​​
​​
​​
​
​​​​
​​​​
​​​​​​
​​
​​
​​
​
​​​​
​​
​​
​​
​​
​
​​
​​​​
​​
​​
​​
​
​​​​
​​​​​​
​​
​​
​​
​
​​​​
​​​
​​​​​​​​​
​​
​​
​​
​
​​​​
​​​​
​
​​
​
​​​
​​
​​
​​
​​​​​​​​​
​​
​​
​​
​
​​​​
​​​​
​​
​​
​​
​
​​​​
​​​​​​
​​
​​
​​
​
​​​
​​
​​​​​
​
​​​
​​​​
​​
​​
​​
​
​​​​
​​​​​​
​​
​​
​​
​
​​​​
​​​
​​​​​​​​​
​​
​​
​​
​
​​​​
​​​​
​​
​​
​​
​​
​​​​​​​​​
​​
​​
​​
​
​​​​
​​​​
​​
​​
​​
​
​​​​
​​​​​​
​​
​​
​​​
​​
​​
​​
​
​​​​
​​​​
​​​​​​
​​
​​
​​
​
​​​​
​​
​​
​​
​​
​
​​
​​​​
​​
​​
​​
​
​​​​
​​​​​​
​​
​​
​​
​
​​​​
​​​
​​​​​​​​​
​​
​​
​​
​
​​​​
​​​​
​
​​
​
​​​
​​
​​
​​
​​​​​​​​​
​​
​​
​​
​
​​​​
​​​​
​​
​​
​​
​
​​​​
​​​​​​
​​
​​
​​
​
​​
​​​​
​​
​​
​​
​
​​​​
​​​​​​
​​
​​
​​
​
​​​
​​​​​​
​​
​​
​​
​
​​​​
​​​​
​​​​​​
​​
​​
​​
​
​​​​
​​
​​
​​
​​
​
​​
​​​​
​​
​​
​​
​
​​​​
​​​​​​
​​
​​
​​
​
​​​​
​​​
​​​​​​​​​
​​
​​
​​
​
​​​​
​​​​
​
​​
​
​​​
​​
​​
​​
​​​​​​​​​
​​
​​
​​
​
​​​​
​​​​
​​
​​
​​
​
​​​​
​​​​​​
​​
​​
​​
​
​​​
​​
​​​​​
​
​​​
​​​​
​​
​​
​​
​
​​​​
​​​​​​
​​
​​
​​
​
​​​​
​​​
​​​​​​​​​
​​
​​
​​
​
​​​​
​​​​
​​
​​
​​
​​
​​​​​​​​​
​​
​​
​​
​
​​​​
​​​​
​​
​​
​​
​
​​​​
​​​​​​
​​
​
​​
​​
​
​​​​
​​​​
​​​​​​
​​
​​
​​
​
​​​​
​​
​​
​​
​​
​
​​
​​​​
​​
​​
​​
​
​​​​
​​​​​​
​​
​​
​​
​
​​​​
​​​
​​​​​​​​​
​​
​​
​​
​
​​​​
​​​​
​
​​
​
​​​
​​
​​
​​
​​​​​​​​​
​​
​​
​​
​
​​​​
​​​​
​​
​​
​​
​
​​​​
​​​​​​
​​
​​
​​
​
​​
​​​​
​​
​​
​​
​
​​​​
​​​​​​
​​
​​
​​
​
​​​
​​​​​​
​​
​​
​​
​
​​​​
​​​​
​​​​​​
​​
​​
​​
​
​​​​
​​
​​
​​
​​
​
​​
​​​​
​​
​​
​​
​
​​​​
​​​​​​
​​
​​
​​
​
​​​​
​​​
​​​​​​​​​
​​
​​
​​
​
​​​​
​​​​
​
​​
​
​​​
​​
​​
​​
​​​​​​​​​
​​
​​
​​
​
​​​​
​​​​
​​
​​
​​
​
​​​​
​​​​​​
​​
​​
​​
​
​​​
​​
​​​​​
​
​​​
​​​​
​​
​​
​​
​
​​​​
​​​​​​
​​
​​
​​
​
​​​​
​​​
​​​​​​​​​
​​
​​
​​
​
​​​​
​​​​
​​
​​
​​
​​
​​​​​​​​​
​​
​​
​​
​
​​​​
​​​​
​​
​​
​​
​
​​​​
​​​​​​
​​
​​
​​
​​
​​
​
​​​​
​​​​
​​​​​​
​​
​​
​​
​
​​​​
​​
​​
​​
​​
​
​​
​​​​
​​
​​
​​
​
​​​​
​​​​​​
​​
​​
​​
​
​​​​
​​​
​​​​​​​​​
​​
​​
​​
​
​​​​
​​​​
​
​​
​
​​​
​​
​​
​​
​​​​​​​​​
​​
​​
​​
​
​​​​
​​​​
​​
​​
​​
​
​​​​
​​​​​​
​​
​​
​​
​
​​
​​​​
​​
​​
​​
​
​​​​
​​​​​​
​​
​​
​​
​
​​​
​​​​​​
​​
​​
​​
​
​​​​
​​​​
​​​​​​
​​
​​
​​
​
​​​​
​​
​​
​​
​​
​
​​
​​​​
​​
​​
​​
​
​​​​
​​​​​​
​​
​​
​​
​
​​​​
​​​
​​​​​​​​​
​​
​​
​​
​
​​​​
​​​​
​
​​
​
​​​
​​
​​
​​
​​​​​​​​​
​​
​​
​​
​
​​​​
​​​​
​​
​​
​​
​
​​​​
​​​​​​
​​
​​
​​
​
​​​
​​
​​​​​
​
​​​
​​​​
​​
​​
​​
​
​​​​
​​​​​​
​​
​​
​​
​
​​​​
​​​
​​​​​​​​​
​​
​​
​​
​
​​​​
​​​​
​​
​​
​​
​​
​​​​​​​​​
​​
​​
​​
​
​​​​
​​​​
​​
​​
​​
​
​​​​
​​​​​​
​​
​​
​​​
​​
​​
​​
​
​​​​
​​​​
​​​​​​
​​
​​
​​
​
​​​​
​​
​​
​​
​​
​
​​
​​​​
​​
​​
​​
​
​​​​
​​​​​​
​​
​​
​​
​
​​​​
​​​
​​​​​​​​​
​​
​​
​​
​
​​​​
​​​​
​
​​
​
​​​
​​
​​
​​
​​​​​​​​​
​​
​​
​​
​
​​​​
​​​​
​​
​​
​​
​
​​​​
​​​​​​
​​
​​
​​
​
​​
​​​​
​​
​​
​​
​
​​​​
​​​​​​
​​
​​
​​
​
​​​
​​​​​​
​​
​​
​​
​
​​​​
​​​​
​​​​​​
​​
​​
​​
​
​​​​
​​
​​
​​
​​
​
​​
​​​​
​​
​​
​​
​
​​​​
​​​​​​
​​
​​
​​
​
​​​​
​​​
​​​​​​​​​
​​
​​
​​
​
​​​​
​​​​
​
​​
​
​​​
​​
​​
​​
​​​​​​​​​
​​
​​
​​
​
​​​​
​​​​
​​
​​
​​
​
​​​​
​​​​​​
​​
​​
​​
​
​​​
​​
​​​​​
​
​​​
​​​​
​​
​​
​​
​
​​​​
​​​​​​
​​
​​
​​
​
​​​​
​​​
​​​​​​​​​
​​
​​
​​
​
​​​​
​​​​
​​
​​
​​
​​
​​​​​​​​​
​​
​​
​​
​
​​​​
​​​​
​​
​​
​​
​
​​​​
​​​​​​
​​
​​
​​​
View full details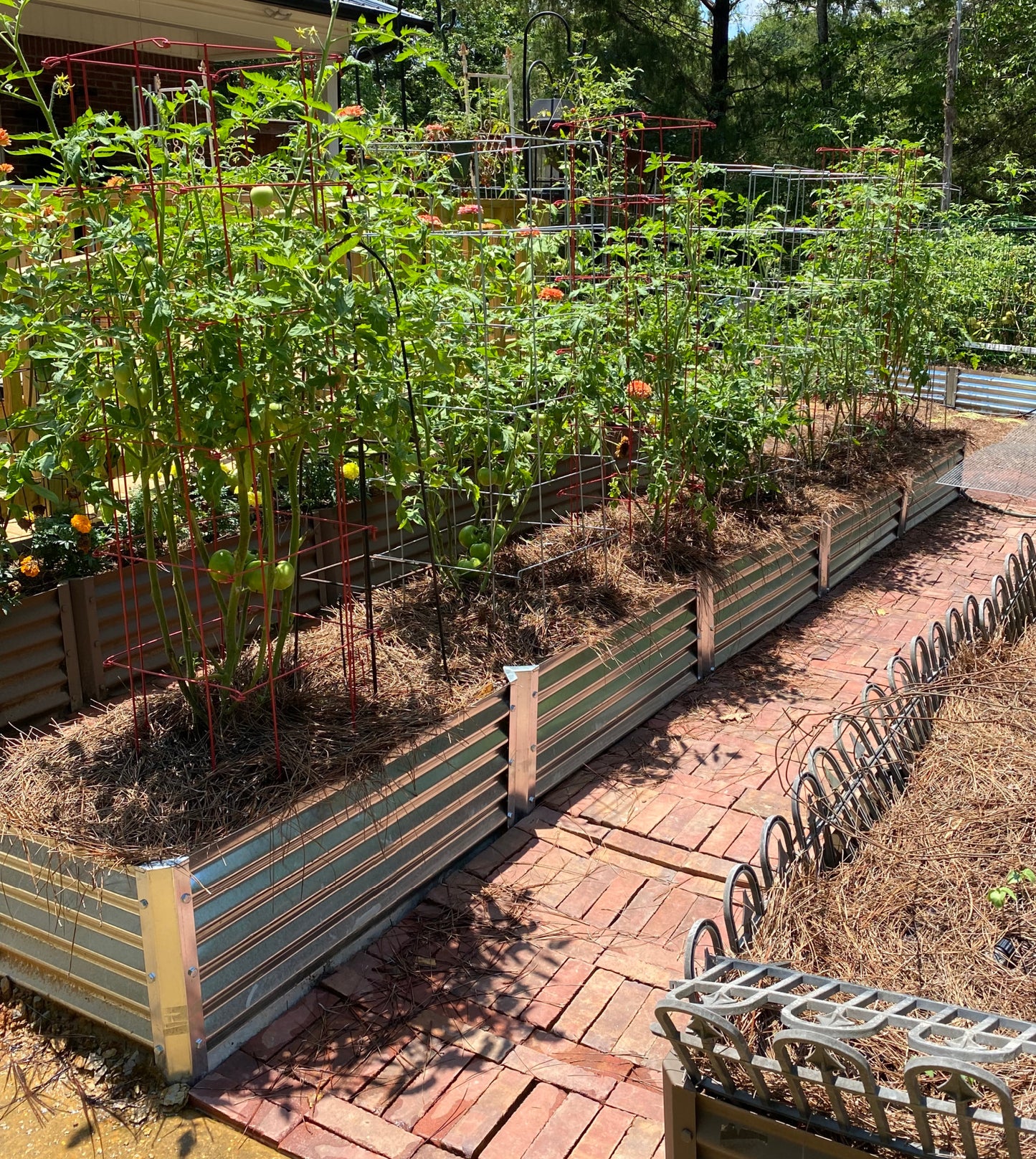 Our 3 rung support system is unmatched. With others, you have one or even no rods across the bed for support at the extensions. ​Proper engineering is necessary and our system is a proven winner.